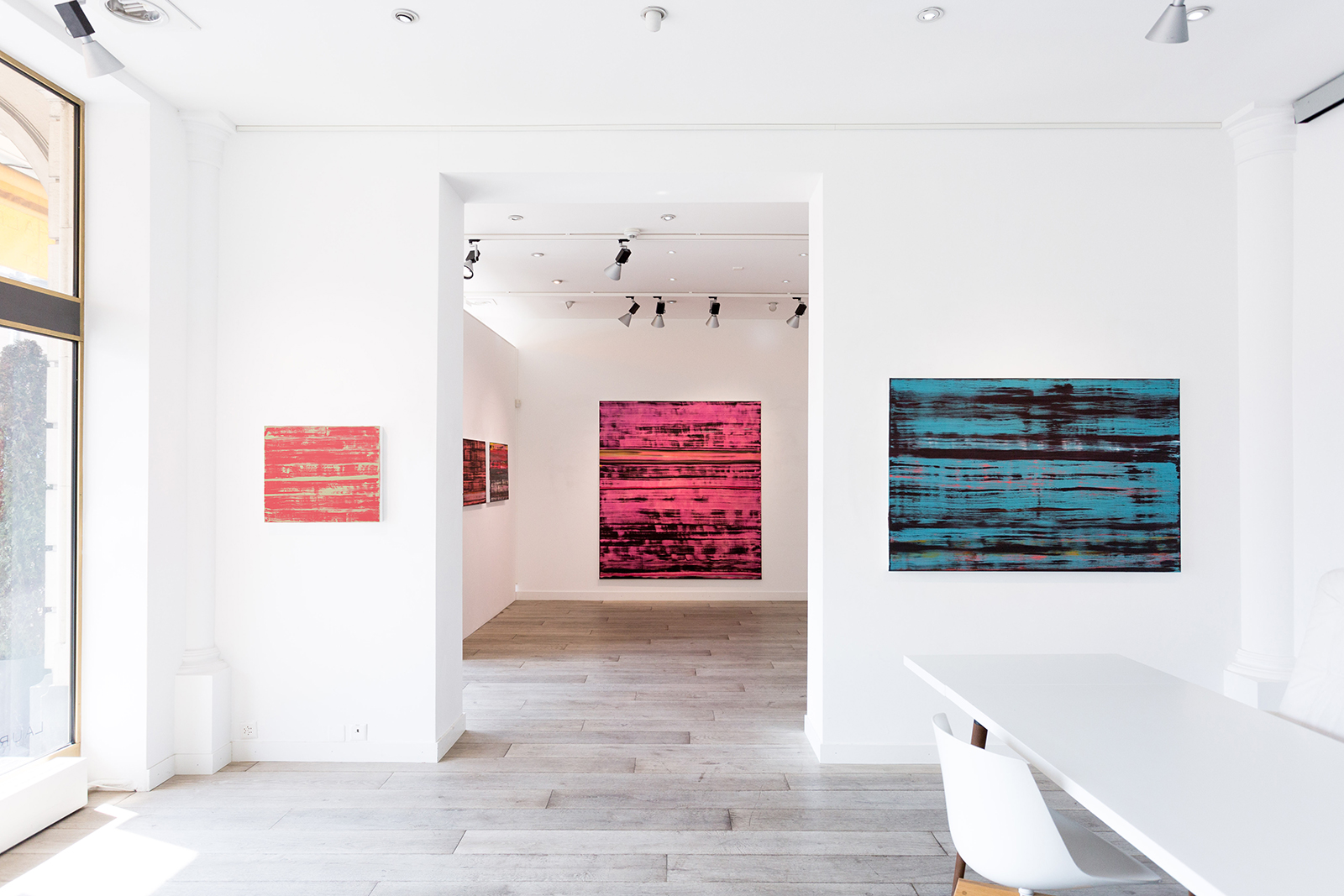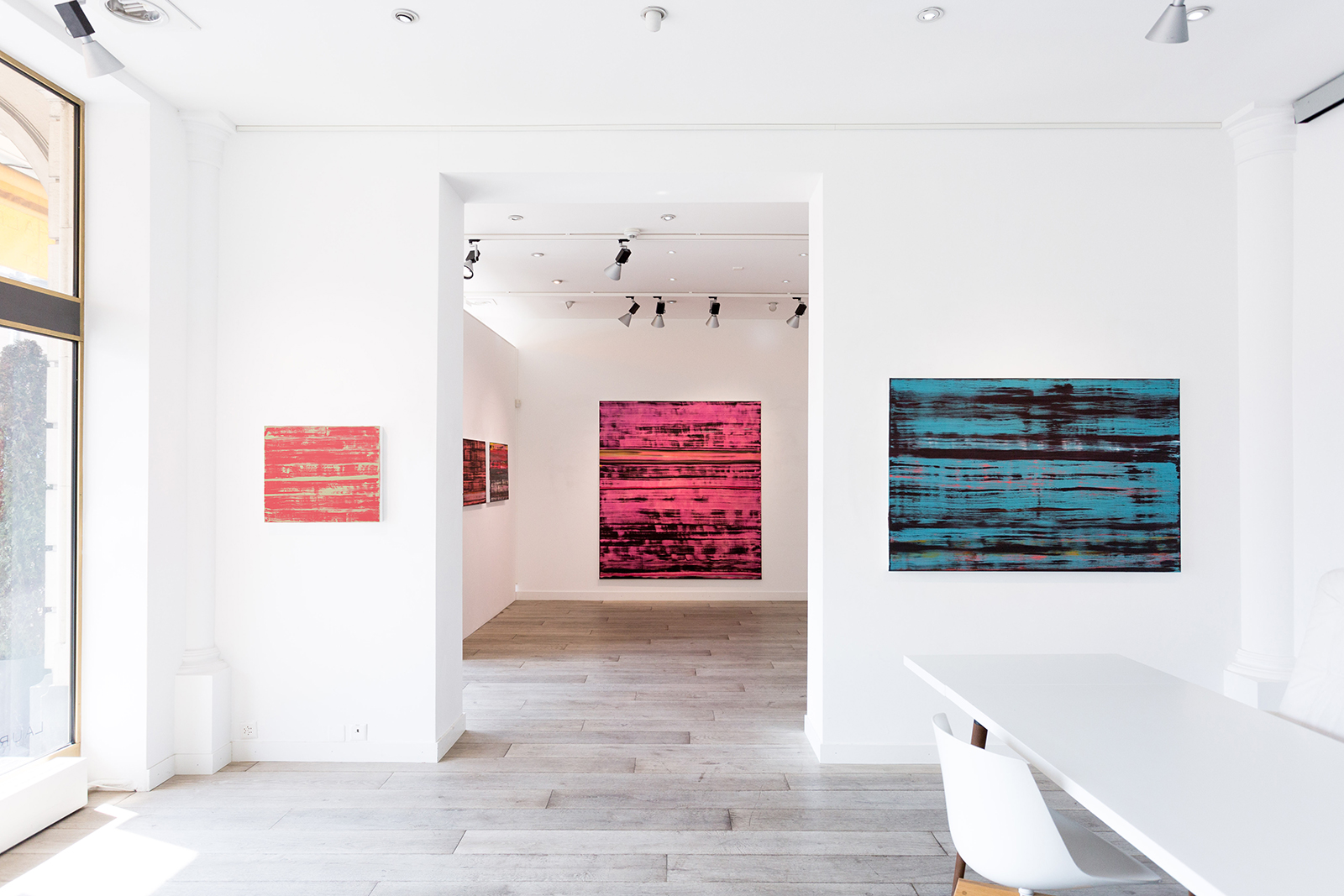 Stéphane Ducret « One More Weekend Of Lights And Evening Faces » (Solo Show)
Prochaines rencontres avec l'artiste à la galerie
- dimanche 27 mai de 15 à 18 heures
- samedi 2 juin de 15 à 17 heures
- mercredi 6 juin de 18 à 20 heure
- mardi 19 juin de 18 à 20 heures (finissage)

Stéphane Ducret « One More Weekend Of Lights And Evening Faces » (pictures of the exhibition)
May 18th - June 19th, 2018
Tuesday - Saturday, from 2 to 6 pm or by appointment

Laurent Marthaler Contemporary
Avenue Claude Nobs 2
1820 Montreux (Switzerland)
+41 79 212 15 07
www.laurentmarthaler.com
Stéphane Ducret « One More Weekend Of Lights And Evening Faces » (Solo Show)
Collection David Brolliet « 40 ans de passion » (Group Show)
J'ai l'immense plaisir de vous convier au vernissage de l'exposition de la collection de David Brolliet « 40 ans de passion » à la Fondation Fernet-Branca le samedi 26 mai 2018 à 17 heures à Saint-Louis (à la frontière de Bâle) où l'une de mes œuvres de la collection sera exposée:

Collection David Brolliet « 40 ans de passion »
27 mai - 30 septembre 2018 (notamment pendant Art Basel en juin)

Fondation Fernet-Branca
2 Rue du Ballon
68300 Saint-Louis
France (à la frontière de Bâle)
www.fondationfernet-branca.org
Collection David Brolliet « 40 ans de passion » (Group Show)
J'ai l'immense plaisir de vous convier au vernissage de l'exposition de la collection de David Brolliet « 40 ans de passion » à la Fondation Fernet-Branca le samedi 26 mai 2018 à 17 heures à Saint-Louis (à la frontière de Bâle) où l'une de mes œuvres de la collection sera exposée:

Collection David Brolliet « 40 ans de passion »
27 mai - 30 septembre 2018 (notamment pendant Art Basel en juin)

Fondation Fernet-Branca
2 Rue du Ballon
68300 Saint-Louis
France (à la frontière de Bâle)
www.fondationfernet-branca.org
Atelier (rr)ouvre-toi (Open Studio)
14 + 15 octobre 2017, de 12 à 19 heures
Mon nouvel atelier, généreusement mis à disposition par le FMAC et la Ville de Genève pendant 2 ans et demi, participe à cette nouvelle édition d'ateliers portes ouvertes. Je me réjouis déjà de recevoir vos visites et vous présenter une sélection d'œuvres de ces dernières années.

Stéphane Ducret Studio
27A, rue de Lausanne
1201 Genève
(en face du bar Le Scandale, dans la cour intérieure, 2e étage)
Plan pdf de tous les ateliers participants
Site web de l'organisateur
Chaos / Order (Group Show)
Opening: Wednesday, March 15th, from 6pm to 8 pm
At 7pm, exceptional concert from Sophie de Quay.
End: May 15th
With a selection of new works from:
- Stéphane Ducret
- Hadrien Dussoix
- Thierry Feuz
- Charlotte Hopkins Hall
- Romina Ressia
- Christophe Riotton
- Gilles Rotzetter
- Eric Winarto
With guests:
- José Gonzalez Bueno, ES
- Spar Street, USA
Laurent Marthaler Contemporary
Fairmont Le Montreux Palace
Avenue Claude Nobs 2
CH - 1820 Montreux
www.laurentmarthaler.com
SPRAY (group show)
Crystel Ceresa
Stéphane Ducret
Thierry Feuz
Daniel Orson Ybarra
OPERA GALLERY Geneva
Place Longemalle 10-12, 1204 Geneva
+41 22 318 57 70
www.operagallery.com
DURATION
From December 2 to 10, 2016
HOURS
Mon - Sat : 10am - 7pm
Changarrito en Acción (Group Show)
Mauricio Badillo, Andrea Camarelli, Joel Castro Ramos, Colectivo Inmune, Cráter Invertido, Minerva Cuevas, Rita Ponce de León, Felix D' Eon, Stéphane Ducret, Ana Gallardo, María García-Ibáñez, Iris García Navarro, Michael Anthony García, Máximo González, Erick Meyenberg, Armando Miguélez, Rocío Montoya, Julio Morales, Neza Arte Nel Colectivo, Andrés Orjuela, Nirvana Paz, Emilio Rangel, Rodrigo Red, Joel Rendón, Luis Romero, etc.
MUSEO DE LA CIUDAD DE MÉXICO
México City
www.cultura.cdmx.gob.mx/recintos/mcm
DURATION
From Oct. 20, 2016 to Feb. 19, 2017.
Stéphane Ducret @Kunst Zürich 16
Eduardo Otero, «Stéphane Ducret Because Tomorrow is Today»
Documentary (6:33), Arca Lab, 29.04.2016.